RUGBY | Gaelforce Guernica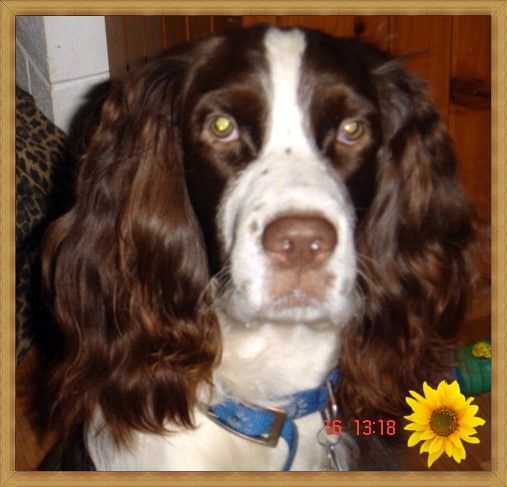 CLICK HIS PHOTO &/OR SCROLL DOWN TO MEET RUGBY
My heart ♥ dog Rugby is now running free over Rainbow Bridge & dearly missed.
---
---
My darling Rugby was the first English Springer I owned & we were so impressed by him & his 'kind' ~ he is considered responsible for our lifestyle & breed changes! Bred by Dr. Lesley Cameron, he had a very impressive pedigree; a classic blend of English & USA Springers ~ it worked out a treat. I simply adored this dog ~ he really was my heart dog & I was devastated when he left for the Rainbow Bridge.

Many other beautiful & much-loved dogs came before & since ~ but he was & always will be that special 'one' to me. Until we meet again my dear friend run free ................................ RIP.
---
All content copyright © 2015
Gaelforce Guernica
"Rugby"
View More Details
Contact Details
Nicola & Peter Jones
Berry Springs, NT, Australia
Email :
[email protected]