CARI | Champion Mycroft Must be Cariad [AI]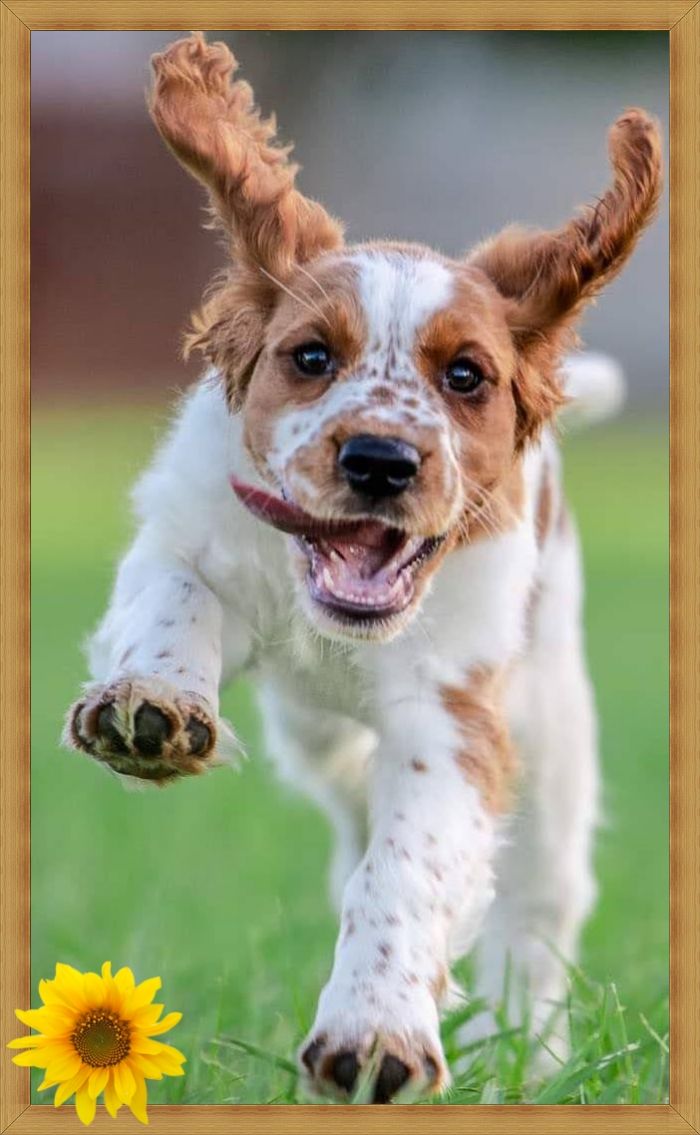 CLICK HER PHOTO &/OR SCROLL DOWN TO MEET CARI
---
CHAMPION MYCROFT MUST BE CARIAD [AI]
'CARIAD': (pronounced

'Ka-R-iad') is Welsh for love, sweetheart or darling.
---
---
☆
CAREER HIGHLIGHTS
☆
(as of 8 September 2023)

​CHAMPION TITLE (June 2022)
2 x BEST EXHIBIT IN GROUP (Group 1st)
5 x RUNNER-UP BEST IN GROUP (Group 2nd)
9 x CLASS IN SHOW AWARDS
61 x CLASS GROUP AWARDS
SPECIALTY CLASS IN SHOW
MULTI-SPECIALTY SHOW PROPERTY CLASS
SPECIALTY SHOW BEST OF BREED
ROYAL SHOW CLASS IN GROUP
MULTI BEST OF BREED
MULTI BITCH CHALLENGE WINNER
MULTI BABY PUPPY OF BREED
---
We are thrilled to welcome little Cari to our small team! 'Cariad' means darling/sweetheart in Welsh and this beautiful girl is just that - she is a total sweetheart and has already done the Welshy Druid magic thing ....... and totally bewitched us.

Sired by one of Europe's top Welsh Springers 'Tor' - who not only won the Dog CC at Crufts (under the late great breed specialist and connoisseur Gill Tully of the famous Highclare kennels), he was also the Best of Breed winner at the World Dog Show in Germany 2018. Her 'bottom line' boasts an equally impressive lineage as Cari is a daughter of the classically bred 'Summer' - simply put ..... Cari is bred 'in the purple'.

She is a totally natural showgirl, very balanced, and already making her presence felt in our lives. We are looking forward to exhibiting her and we are confident that her non-stop waggy tail, hallmark breed features, and cheeky attitude will make all she meets smile and fall in love with her - just as we have done.

We are excited about her future and we can not thank her breeder Sylvia Brackman enough for entrusting such a beautifully bred and lovely example of her breed to us. We hope to do you and the ancient Welshie breed proud.
---
All content copyright © 2015
MBIG MRUIG Champ Mycroft Must Be Cariad [AI]
"Cari"
View More Details
Contact Details
Nicola & Peter Jones
Berry Springs, NT, Australia
Email :
[email protected]