LILY | Champion Wytcher B Spellbound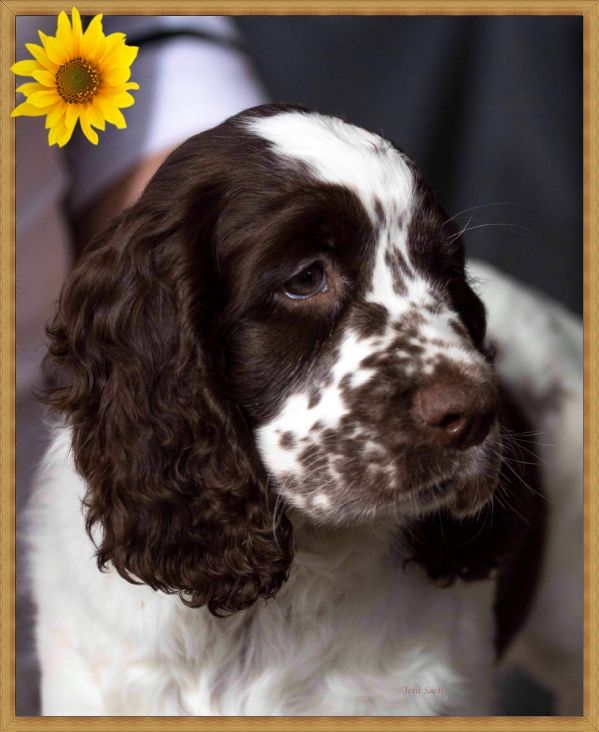 CLICK HER PHOTO &/OR SCROLL DOWN TO MEET LILY
---
---
LILY HAS BEEN TESTED FOR THE FOLLOWING
CLEAR (by parentage): Dyserythropoietic Anemia & Myopathy Syndrome (DAMS)

CLEAR: Cone Rod Dystrophy (Cord 1 PRA/crd 4)

CLEAR: Alpha Fucosidosis (FS)

CLEAR: Phosphofructokinase Deficiency (PFK)

CLEAR: Malignant Hyperthermia (MH)

CLEAR: Acral Mutilation Syndrome (AMS)

CLEAR: Autosomal Hereditary Recessive Nephropathy (Familial Nephropathy)

CLEAR: Hereditary Nephropathy
---
☆ CAREER HIGHLIGHTS ☆

(as of 9 October 2023)

AUSTRALIAN CHAMPION TITLE (May 2022)
7x BEST EXHIBIT IN SHOW (BIS 1st)
1x RUNNER UP BEST IN SPECIALTY SHOW (BISS 1st)
#1 ALL BREEDS RISING STAR DOL POINTSCORE 2022
#1 GUNDOG DOL POINTSCORE 2022
15x BEST EXHIBIT IN GROUP (Group 1st)
18x RUNNER-UP BEST IN GROUP (Group 2nd)
ROYAL SHOW CLASS IN GROUP
25x CLASS IN SHOW
60x CLASS IN GROUP
MULTI-SPECIALTY CLASS IN SHOW WINNER
MULTI-SPECIALTY SHOW BEST OF BREED
MULTI-SPECIALTY SHOW PROPERTY CLASS
ROYAL SHOW BABY OF BREED
MULTI BEST OF BREED
MULTI BITCH CHALLENGE
MULTI RUNNER UP BEST OF BREED
MULTI BABY PUPPY OF BREED
---
It's a small world, isn't it? Lilly's breeders were connected to us as they owned the gorgeous Bailey who was a litter brother to our amazing Meazle! So it stood to reason that we were very interested when Carey and David returned to Australia with two beautifully bred Springers from one of Sweden's top kennels, and we could not help but admire Lily's parents from the time they arrived! The first 'A' litter bred at Wytcher Kennels confirmed our belief that these lovely dogs would produce beautiful puppies and when the second 'B' litter arrived we sat up and really took notice! To cut a long story short, a chance conversation with the breeder of Jester and Bubbles, a phone call, and a couple of text messages later, and HEY PRESTO! little Lily was soon flapping her ears and flying from Perth and straight into our hearts!
Bred in the purple, Lily boasts some of the finest of Europe's English Springers in her pedigree - truly impeccable bloodlines. Which is of course responsible for her laid-back yet curious attitude and biddable nature. She is curious yet stoic and just a little bit clever! She has a new best friend in Windy (this pair are now inseparable) and she has even melted the heart of our resident Welsh witch Pagan! It seems everyone can't help but fall in love with Lily.

Originally called 'Björk' in honour of her illustrious Scandinavian heritage, our now renamed PrincESS Lily has settled in a treat ~ it is as if she has been here before! We will be forever grateful to her breeders Carey and David at Wytcher Kennels in Western Australia, for entrusting us with such a beautiful, precious, special, and well-adjusted girl and for putting in the hard yards baby puppy raising and training. We plan on having a whole lot of fun and adventures together and we hope to do you proud.
---
All content copyright © 2015
MBIS RUISS MBIG Champ Wytcher B Spellbound
"Lily"
View More Details
Contact Details
Nicola & Peter Jones
Berry Springs, NT, Australia
Email :
[email protected]